Advisory Council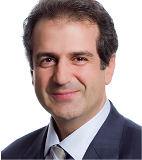 Ed Abbo, '85
Ed Abbo is President and Chief Technology Officer at C3, which provides an AI and IoT software platform-as-a-service to power enterprise digital transformations. Mr. Abbo leads C3's strategy and execution, including technology direction, innovation, and customer success.
Prior to C3, Mr. Abbo was Senior Vice President at Oracle Corporation, where he was responsible for its application products. Prior to joining Oracle in 2006, he was Senior Vice President of Engineering and Chief Technology Officer for Siebel Systems.
Mr. Abbo earned a Master of Science in Mechanical Engineering from the Massachusetts Institute of Technology and a Bachelor of Science in Mechanical & Aerospace Engineering from Princeton University.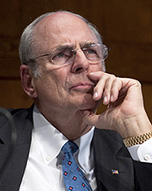 Norman Augustine MAE '57, *59
Norman R. Augustine is the retired Chairman and Chief Executive Officer of the Lockheed Martin Corporation, the nation's largest defense contractor, and a former Under Secretary of the Army. Among Augustine's many honors are the National Medal of Technology and the U.S. Department of Defense's highest civilian award, the Distinguished Service Medal. Augustine graduated from Princeton University, where he earned bachelors and master's degrees in engineering. He is the author or co-author of Augustine's Travels, The Defense Revolution, Augustine's Laws, and Shakespeare in Charge, and he chaired the National Academy of Engineering Committee that produced the report, " Rising Above the Gathering Storm: "Energizing and Employing America for a Brighter Economic Future."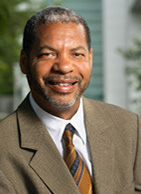 Lance R. Collins '81
Lance R. Collins is serving his second term as the Joseph Silbert Dean of Engineering at Cornell University.  He was part of the leadership team that successfully bid to partner with New York City to build Cornell Tech, which opened its Roosevelt Island campus in 2017.  Collins has accelerated the college's efforts in diversity.  Since 2007, Cornell Engineering tripled the proportion of underrepresented minority students from 7 to 21 percent; over the same period, undergraduate women increased from 28 to 50 percent, more than twice the national average.  For these efforts, he received the inaugural Mosaic Medal of Distinction from Cornell Mosaic and the Edward Bouchet Legacy Award from the Bouchet Graduate Honor Society.
Collins is a professor of mechanical and aerospace engineering.  His research is focused on the application of direct numerical simulation to a broad range of turbulent processes.  He has been elected fellow of the American Physical Society, the American Association for the Advancement of Science, and the American Institute of Chemical Engineers. In 2014, he received the William Grimes Award from the AIChE.  Collins graduated from Princeton in 1981 with high honors and holds a Ph.D. from the University of Pennsylvania, all in chemical engineering.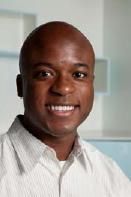 John Dabiri '01
John Dabiri is a Full Professor of Civil & Environmental Engineering and of Mechanical Engineering at Stanford University. His research focuses on science and technology at the intersection of fluid mechanics, energy and environment, and biology. Honors for this work include a MacArthur Fellowship, an Office of Naval Research Young Investigator Award, and a Presidential Early Career Award for Scientists and Engineers (PECASE). Popular Science magazine named him one of its "Brilliant 10" scientists for his research in bio-inspired propulsion. For his research in bio-inspired wind energy, Bloomberg Businessweek magazine listed him among its Technology Innovators, and MIT Technology Review magazine named him one of its 35 innovators under 35. In 2014, he was elected a Fellow of the American Physical Society. He currently serves on the Editorial Boards of the Journal of Fluid Mechanics and the Journal of the Royal Society Interface, and he is a member of the U.S. National Committee for Theoretical and Applied Mechanics.
Patricia Falcone '74 (Committee Chair)
Patricia Falcone is the Deputy Director for Science and Technology at the Lawrence Livermore National Laboratory (LLNL) in Livermore, California. She is the principal advocate for the Laboratory's science and technology base and oversees the strategic development of the lab's capabilities. A member of the senior management team, she is responsible for the lab's collaborative research with academia and the private sector, as well as its internal investment portfolio.
Falcone joined LLNL in 2015 after almost six years at the White House Office of Science and Technology Policy (OSTP), including serving as the presidentially appointed and Senate-confirmed Associate Director of OSTP for National Security and International Affairs. In that capacity, she led a team that advised on the science and technology dimensions of national security policy deliberations and on Federal support of national security research and development.
Earlier, Falcone served in a variety of technical and management positions at the Sandia National Laboratories in Livermore, California, including as a Distinguished Member of the Technical Staff, and as the Senior Manager for Systems Analysis and Engineering. Her work at Sandia focused on the assessment of new technologies for mission applications, and on advanced energy conversion technologies.
Falcone is a member of the Board of Trustees of the Georgia Tech Research Corporation and of the advisory committee for the Department of Mechanical and Aerospace Engineering at Princeton University. She serves as a co-chair of the Advanced Computing Roundtable of the Council on Competitiveness and as the Chair of the National Laboratory Chief Research Officers.
Patricia Falcone received a Bachelor of Science in Engineering in aerospace and mechanical sciences from Princeton University, and a master's degree and doctorate in mechanical engineering from Stanford University. 
Christopher Hart
Christopher A. Hart is the founder of Hart Solutions LLP, which
specializes in improving safety in a variety of contexts, including 
the safety of automation in motor vehicles, workplace safety, and 
process safety in potentially hazardous industries.
Mr. Hart is also Chairman of the Washington Metrorail Safety
Commission, a three-jurisdictional agency (MD, VA, DC) that 
was created to oversee the safety of the Washington area mass
transit subway system. He was also asked by the Federal Aviation Administration to lead the Joint Authorities Technical Review that was created bring together the certification authorities of 10 countries, as well as NASA, to review the robustness of the FAA certification of the flight control systems of the Boeing 737 MAX and make recommendations as needed to improve the certification process.
Until February 2018 Mr. Hart was a Member of the National Transportation Safety Board (NTSB). In March, 2015, he was nominated by President Obama and confirmed by the Senate to be Chairman, which he was until March, 2017. Prior to that he was Vice Chairman, after being nominated by President Obama and confirmed by the Senate in 2009 and 2013. The NTSB investigates major transportation accidents in all modes of transportation, determines probable cause, and makes recommendations to prevent recurrences.  He was previously a Member of the NTSB in 1990, having been nominated by (the first) President Bush.
Mr. Hart's previous positions have included:
Deputy Director, Air Traffic Safety Oversight Service, Federal Aviation Administration,
Assistant Administrator for System Safety, FAA,
Deputy Administrator for the National Highway Traffic Safety Administration (NHTSA),
Deputy Assistant General Counsel to the Department of Transportation,
Managing partner of Hart & Chavers, a Washington, D.C., law firm, and
Attorney with the Air Transport Association.
Mr. Hart has a law degree from Harvard Law School and a Master's Degree and a Bachelor's Degree (magna cum laude) in Aerospace Engineering from Princeton University. He is a member of the District of Columbia Bar and the Lawyer-Pilots Bar Association, and he is a pilot with commercial, multi-engine, and instrument ratings. 
 
Ann Karagozian
Ann Karagozian is a Distinguished Professor in the Department of Mechanical and Aerospace Engineering at UCLA.  Her research interests lie in fluid mechanics and combustion as applied to improved energy efficiency, reduced emissions, and advanced air breathing and rocket propulsion systems. Professor Karagozian is a Past Chair and is current Division Councilor of the American Physical Society (APS) Division of Fluid Dynamics.  She is a member of the Air Force Scientific Advisory Board, having served previously as SAB Vice Chair (2005-2009) and twice receiving the Air Force Decoration for Exceptional Civilian Service.  Prof. Karagozian is a Member of the National Academy of Engineering and is a Fellow of the APS, the American Institute of Aeronautics and Astronautics, and the American Society of Mechanical Engineers.  She received her B.S. in Engineering from UCLA and her M.S. and Ph.D. in Mechanical Engineering from the California Institute of Technology.  She is currently a member of the Board of Trustees of the Institute for Defense Analyses and is an alumna of and mentor for the IDA Defense Science Study Group.

Jay Polk
Dr. Polk is a Principal Engineer in the Propulsion, Materials, and Thermal Engineering Section at the Jet Propulsion Laboratory, where he has worked for the last 29 years.  HIe is also a Lecturer in the Aerospace Engineering Department at Caltech, where he has taught the graduate space propulsion class for the last 15 years. He received a B.S. in Aerospace Engineering from the Georgia Institute of Technology and a Ph.D. in Mechanical and Aerospace Engineering from Princeton University. 
Dr. Polk is an expert in the area of high-current cathode physics, electric thruster wear processes, high power plasma thrusters, and the application of probabilistic methods to analysis of engine service life, and has considerable experience in the development of arcjet thrusters and Hall thrusters.  He was the task manager for a successful 8200 hour wear test of a 2.3 kW ion engine of the type used on the New Millennium Deep Space 1 (DS1) flight project and supported the ion propulsion technology validation activities on DS1.  He was a co-investigator in NASA's Next Generation Ion Propulsion Program and in the Advanced Lithium-fed Applied-field Lorentz Force Accelerator (ALFA2) program, and principal investigator of the Nuclear Electric Xenon Ion System (NEXIS) program, which was focused on the development of a high power, high specific impulse ion thruster.   He managed the Venus Extreme Environments Strategic Initiative, which developed technologies for Venus lander missions.  From 1997 to 2001 he served as supervisor of the Advanced Propulsion Group at JPL. 
He is currently managing JPL's high power electric propulsion tasks as part of the Solar Electric Propulsion Technology Demonstration Mission under NASA's Space Technology Mission Directorate and is the Deputy Ion Propulsion System Lead and Life Qualification Lead for the Advanced Electric Propulsion System, which is being developed by JPL and the NASA Glenn Research Center for use on the Lunar Gateway.  He has authored over 100 papers in the field of electric propulsion and has received seven awards for best paper at the International Electric Propulsion Conference and the Joint Propulsion Conference.   

Lori A. Setton '84
Lori Setton is the Lucy & Stanley Lopata Distinguished Professor and Chair of Biomedical Engineering​ at the University of Washington, St. Louis.  Professor Setton's research focuses on the role of mechanical factors in the degeneration and repair of soft tissues of the musculoskeletal system.
In 2015, Lori A. Setton joined Washington University in St. Louis as the Lucy and Stanley Lopata Distinguished Professor of Biomedical Engineering from Duke University, where she was the William Bevan Professor of Biomedical Engineering and Bass Fellow and associate professor of orthopaedic surgery. She joined the Duke faculty in 1995. She is a fellow of the Biomedical Engineering Society and of the American Institute of Biological and Medical Engineering and earned a Presidential Early Career Award from Scientists and Engineers (PECASE) in 1997, as well as several awards for excellence in mentoring​.
Professor Setton earned master's and doctoral degrees, both in mechanical engineering and biomechanics, in 1988 and 1993, respectively, from Columbia University. She earned a bachelor's degree in mechanical and aerospace engineering from Princeton University.  Professor Setton is a Fellow of the ASME and received the Van C Mow Medal from the ASME.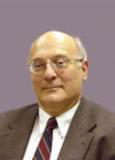 William Sirignano *64 
Dr. Sirignano is the Henry Samueli Endowed Chair in Engineering and Professor of Mechanical & Aerospace Engineering at the University of California, Irvine (UCI).  Sirignano received his Ph.D. from the Department of Aerospace and Mechanical Sciences at Princeton University and remained on the faculty for more than a decade before leaving to become Mechanical Engineering Department Head at Carnegie Mellon University and later Dean of Engineering at UCI.   Dr. Sirignano is a member of the NAE and a Fellow of AIAA, ASME, American Physical Society, American Association for the Advancement of Science, Society for Industrial and Applied Mathematics, and the Combustion Institute. He has received several research awards for his works in combustion theory and computation, multiphase fluid dynamics and transport, and propulsion and power.   His current research activities address the breakup of liquid jets, combustion and fluid dynamics at supercritical pressures, and liquid-propellant-rocket-engine combustion instability. Prior research has impacted miniaturization of combustors, spray technologies, fire safety, and high-performance technology for combustion in the turbine of a gas-turbine engine.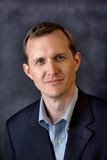 George T. Whitesides '96
George is responsible for guiding all aspects of building the world's first commercial spaceline including our spaceflight program as well as our small satellite launch capability. This includes oversight of our sister company, The Spaceship Company (TSC), to manufacture a fleet of WhiteKnightTwo and SpaceShipTwo space vehicles. Prior to Virgin Galactic, George served as Chief of Staff for NASA, where he provided policy and staff support to the agency's Administrator. Upon departure from NASA, he received the Distinguished Service Medal, the highest award the agency confers. Prior to his role at NASA, George served as Executive Director of the National Space Society (NSS), a space policy and advocacy group that was founded by Apollo program leader Wernher von Braun and the journalist Hugh Downs.
Currently, George serves as co-Chair of the World Economic Forum's Global Future Council on Space Technologies.  He is a member of Caltech's Space Innovation Council, Princeton's Mechanical and Aerospace Engineering Department Advisory Council, and the advisory board of the Rotary National Award for Space Achievement. He is a fellow of the UK Royal Aeronautical Society and an associate fellow of AIAA. He previously chaired the Reusable Launch Vehicle Working Group for the FAA's Commercial Space Transportation Advisory Committee, and has served on the Board of Trustees of Princeton University, the board of Virgin Unite USA, and the World Economic Forum's Global Agenda Council on Space Security.
George has testified on American space policy before the United States Senate, the United States House of Representatives, and the President's Commission on Implementation of United States Space Exploration Policy. Space News selected him as one of 12 "People to Watch" in the space industry.
An honors graduate of Princeton University's Woodrow Wilson School, George earned his undergraduate degree in public and international affairs. He later earned a master's degree in geographic information systems and remote sensing from the University of Cambridge in England, and was a Fulbright Scholar to Tunisia. George is a licensed private pilot and certified parabolic flight coach.