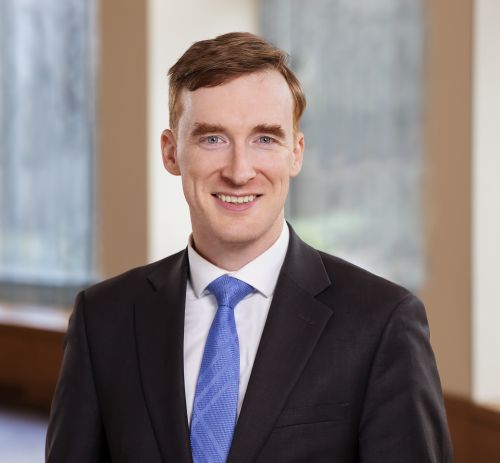 Michael E. Mueller, an expert in computational modeling of multi-physics turbulent reacting flows, has been elected a Fellow of the American Society of Mechanical Engineers.
The society, which was founded in 1880, enables collaboration, knowledge sharing and skill development across engineering disciplines, while promoting the vital role of the engineer in society. The Committee of Past Presidents elects Fellows based on their outstanding engineering achievements. Only three percent of ASME members are chosen to be Fellows. 
Mueller, professor of mechanical and aerospace engineering and the director of graduate studies, leads the Computational Turbulent Reacting Flow Laboratory (CTRFL). His research focuses on turbulent reacting flows with applications in energy and propulsion. This includes combustion as well as offshore wind, fusion, and other energy conversion processes. Chung Law, Robert H. Goddard Professor, said that Mueller is the world's leading expert on the computational modeling of soot evolution in turbulent reacting flows. 
Mueller is associated faculty at both the Andlinger Center for Energy and the Environment and the Princeton Institution for Computational Science and Engineering, as well as the director of Princeton's graduate certificate program in computational science and engineering. He was the recipient of Princeton University's graduate mentoring award and has been commended nine times for his outstanding teaching at Princeton's School of Engineering and Applied Science.
Mueller joined the Princeton faculty in 2012 after completing a doctorate at Stanford University and a bachelor's degree from the University of Texas-Austin. He has won several awards from the Combustion Institute, including the 2022 Hiroshi Tsuji Early Career Researcher Award, the Early Career Combustion Investigator Award and a Research Excellence Award. He also holds an appointment as a faculty researcher at the National Renewable Energy Laboratory.