Jesse Jenkins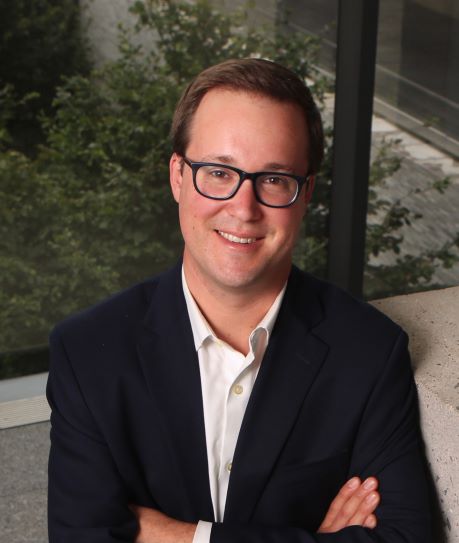 Title/Position
Assistant Professor of Mechanical and Aerospace Engineering and the Andlinger Center for Energy and the Environment
Degree
Ph.D., Massachusetts Institute of Technology, 2018
Contact
214 Andlinger Center
Faculty Assistant
Emma Kruse
Research Areas
Short Bio
Jesse D. Jenkins is an assistant professor at Princeton University with a joint appointment in the Department of Mechanical and Aerospace Engineering and the Andlinger Center for Energy and Environment. He is also an affiliated faculty with the Center for Policy Research in Energy and Environment at the Princeton School of Public and International Affairs and an associated faculty at the High Meadows Environment Institute.
Jesse is a macro-scale energy systems engineer with a focus on the rapidly evolving electricity sector, including the transition to zero-carbon resources, the proliferation of distributed energy resources, and the role of electricity in economy-wide decarbonization.
Jesse completed a PhD in Engineering Systems ('18) and MS in Technology and Policy ('14) at the Massachusetts Institute of Technology and a BS in Computer and Information Science ('06) at the University of Oregon. He worked previously as a postdoctoral Environmental Fellow at the Harvard Kennedy School and the Harvard University Center for the Environment, a researcher at the MIT Energy Initiative, a research fellow at Argonne National Laboratory, the Director of Energy and Climate Policy at the Breakthrough Institute, and a Policy and Research Associate at Renewable Northwest. 
Jesse leads the Princeton ZERO Lab - the Zero carbon Energy systems Research and Optimization Laboratory -- which conducts research to improve decision-making to accelerate rapid, affordable, and effective transitions to net-zero carbon energy systems. The ZERO Lab has three main areas of research:
First, the ZERO Lab works on improving optimization-based modeling tools and methods to understand complex energy systems, including the GenX electricity system optimization model, now in wide use at both Princeton and the Massachusetts Institute of Technology and currently in development for an open source release in 2020, and the open source PowerGenome electricity data platform for parameterizing electricity system models in the United States context.
Second, the Lab applies these methods to evaluate and optimize emerging low-carbon energy technologies, identify key cost and performance improvements, and provide insights to inform and target engineering research and public and private-sector investment in energy RD&D. Current projects include: evaluating the 'design space' for long-duration energy storage to substitute for firm low-carbon generation; evaluating and optimizing natural gas plants with CCS for operating flexibility; calculating the value of in-field (reservoir pressure) energy storage and flexible operation of enhanced geothermal energy systems; and techno-economic assessment to inform the design of future commercial fusion power plants.
Third, the Lab uses energy systems models to generate decision-relevant insights to guide national and sub-national jurisdictions in transitioning to net-zero emissions energy systems. Current projects include the Princeton Net-Zero America study exploring U.S., economy-wide decarbonization; a study of electricity decarbonization in New Jersey and the PJM region; and several studies focused on deep decarbonization of the electricity system in California and the western United States.
Jesse has published peer-reviewed papers in the journals Joule, The Energy Journal, Economics of Energy and Environmental Policy, Applied Energy, Nuclear Technology, Energy Policy, and WIREs: Climate Change. His work has been supported by competitive fellowships from the National Science Foundation, MIT Energy Initiative, Martin Family Society for Fellows in Sustainability, and Harvard University Center for the Environment. Jesse has given seminars to executives at global electric utility and energy technology companies, presented his work to staff and commissioners of the Federal Energy Regulatory Commission and state-level regulators and policy makers across the country. He currently serves on the Academic Steering Committee for the Commonwealth of Massachusetts 2050 Decarbonization Roadmap study, which is working to identify cost-effective and equitable strategies to ensure Massachusetts reduces greenhouse gas emissions by at least 80% by 2050 and achieve net-zero emissions. He is also a member of the National Academies of Science, Engineering and Medicine "Committee on Accelerating Decarbonization in the UnitedStates: Technology, Policy, and Societal Dimensions." This consensus committee is charged with assessing the technological, policy, social, and behavioral dimensions to accelerate the decarbonization of the U.S. economy and preparing recommendations to Congress on near and mid-term (5-20 years) high- value policy improvements and research investments and approaches required to put the United States on a path to achieve long-term net zero emissions. He has delivered invited testimony before the United States Senate Committee on Energy and Natural Resources and the United States House Select Committee on the Climate Crisis. His research is regularly featured in media outlets including the New York Times, Wall Street Journal, Washington Post, and National Public Radio.
For an introduction to Jesse's work, he recommends the following resources. "The Paths to Net Zero," an article from April 2020 in Foreign Affairs, lays out how far we've come and the challenges that remain on the path to decarbonize global energy systems. Jesse served as co-PI of the Princeton Net-Zero America study, which offers granular guidance on how to build a net-zero greenhouse gas emissions economy in the United States. The full report, was released in December 2020. Jesse and co-author Eric Larson delivered a public seminar on the study, January 2021, and there was coverage of the report in the New York Times. Finally, for a wide-ranging discussion on Jesse's research and approach to macro-scale energy systems modeling and decision support, listen to his appearance on the Voltcast podcast in March 2021 with host and environmental journalist David Roberts. 
Stay in touch with Jesse on Twitter, and connect on LinkedIn, and view his publications
Selected Publications
Jenkins, J.D., Luke, M., Thernstrom, S. (2018), "Getting to zero carbon emissions in the electric power sector," Joule 2(12) doi:10.1016/j.joule.2018.11.013
Sepulveda, N., Jenkins, J.D., Lester, R., de Sisternes, F. (2018), "The role of firm low-carbon electricity resources in deep decarbonization of electric power generation," Joule 2(11). doi:10.1016/j.joule.2018.08.006
Jenkins, J.D., Zhou, Z., Ponciroli, R., Ganda, F., de Sisternes, F., Botterud, A. (2018), "The benefits of nuclear flexibility in power systems operations with renewable energy," Applied Energy 222: 872-884. doi:10.1016/j.apenergy.2018.03.002
Jenkins, J.D., Pérez-Arriaga, I. (2017), "Improved regulatory approaches for the remuneration of electricity distribution utilities with high penetrations of distributed energy resources," The Energy Journal 38(3): 63-91 doi:10.5547/01956574.38.3.jjen
de Sisternes, F.J., Jenkins, J.D., Botterud, A. (106), "The value of energy storage in decarbonizing the electricity sector," Applied Energy 175: 368-379 doi:10.1016/j.apenergy.2016.05.014