Vivian Steyert: A Love of Learning, Teaching, and Modeling
Vivian Steyert's lifelong passion for learning, and imparting that knowledge to others, was evident from the start. From twirling pirouettes and viola scales to science fair experiments and algebra equations, she has long been enamored with both the arts and sciences. But it was figuring out puzzles and finding ways to demonstrate concepts that captivated Vivian's curiosity. 
"From very early on, I loved school and was interested in learning everything. Growing up I spent a lot of free time pursuing my interests in ballet and viola. I loved the artistry and teamwork involved in orchestra and ballet performances. I was also a voracious reader. Over the years my interests gradually narrowed more towards math, physics, engineering, and computer science," she recalls.
Wherever she went Vivian found herself taking on the role of teacher. As a little girl she would play pretend art or math school with her younger sister. Eventually, their games became reality as Vivian often helped her sibling with homework.
As a teenager she volunteered as an SAT tutor for National Honors Society and in college, she mentored struggling students. Finally, as a fourth-year PhD student at Princeton, Vivian is an assistant instructor for the automatic control systems lab course.
"Teaching has been a great way for me to help other students and, at the same time, deepen my understanding of the material. In grade school, kids would often come to me for help if they did not understand a lesson," says Vivian. "My favorite part of teaching is watching a concept click into place for a student. It is an incredible process to witness."
Vivian's favorite part of the course is the culminating pendulum project. Students finally piece together the concepts they have learned all semester and balance a pendulum using a control system they design.
The wonderment Vivian sees so often in her students' eyes reminds her of a defining personal moment. Her fluids professor asked the class to describe what would happen to an adiabatic subsonic flow in the presence of friction. They all assumed it would speed up. Even though Vivian understood every step, she says, her physical intuition failed to predict the result.
"Situations like this one, where the mechanical world is shown to be more complicated than I had previously imagined, are exciting. Understanding why and how the strange physical behavior occurs is thrilling to me," she explains.
Observing the physical world was a common topic of conversation in her Maryland home growing up. Both Vivian's mother and father have PhDs in chemistry and microbiology, respectively.
"My mother would always talk about work at home. It gave me insight into what it was like to conduct research," says Vivian. "They were very hands-on with my science fair projects and made me think more deeply about the subjects, while still giving me the space to make the experiment my own."
Instead of specializing, Vivian pursued a more broad engineering degree at Harvey Mudd College. She exposed herself to as many disciplines as possible through internships and research opportunities. Vivian experienced a taste of civil engineering at the University of Washington Structures Laboratory constructing welded connections that could be used to build more sound structures. She presented this work at the Northridge 20 Earthquake Symposium. Vivian also investigated ways to reduce noise and drift in the self-contained breathing apparatus (SCBA) used by firefighters for Honeywell.
But it was an internship at NASA Goddard Space Flight Center that first exposed her to the working world of coding and software analysis. Today, at Princeton, she works under that same umbrella area using computational modeling to find ways to better understand and control fluid systems.  
The overarching idea of Vivian's research is to develop simplified models and algorithms that can explain and control natural processes. For example, when researchers study the flow of fluids within a system they obtain a copious amount of velocity data. Vivian tries to parse down this information by separating the structured behavior from the random, chaotic behavior that occurs. Then, she develops a simple model and algorithm that can explain the flow. Ultimately, her goal is to verify these algorithms so they can also be used to control the fluid in a desired way. 
"My work is really focused on developing these simplified model systems and algorithms. If we better understand the limits and capabilities of these algorithms we can develop new, more efficient methods," says Vivian. "In the future I would like to use this data from fluids flow to describe and understand turbulence as there are both regular and chaotic behaviors present."
Whenever there is a lot of data, algorithms can be used to simply the information and make predictions. In the future, Vivian's work could be used not only in fluid mechanics, but also have applications in disease modeling or even finance.
While teaching has been a defining part of the researcher Vivian has become, she will likely pursue a career in industry first. Undoubtedly, she says, there will be countless opportunities to fuel her first love: learning. And perhaps with a little seasoning, she may get a few chances to pursue the second as a mentor or teacher again someday.
~ Carolyn Sayre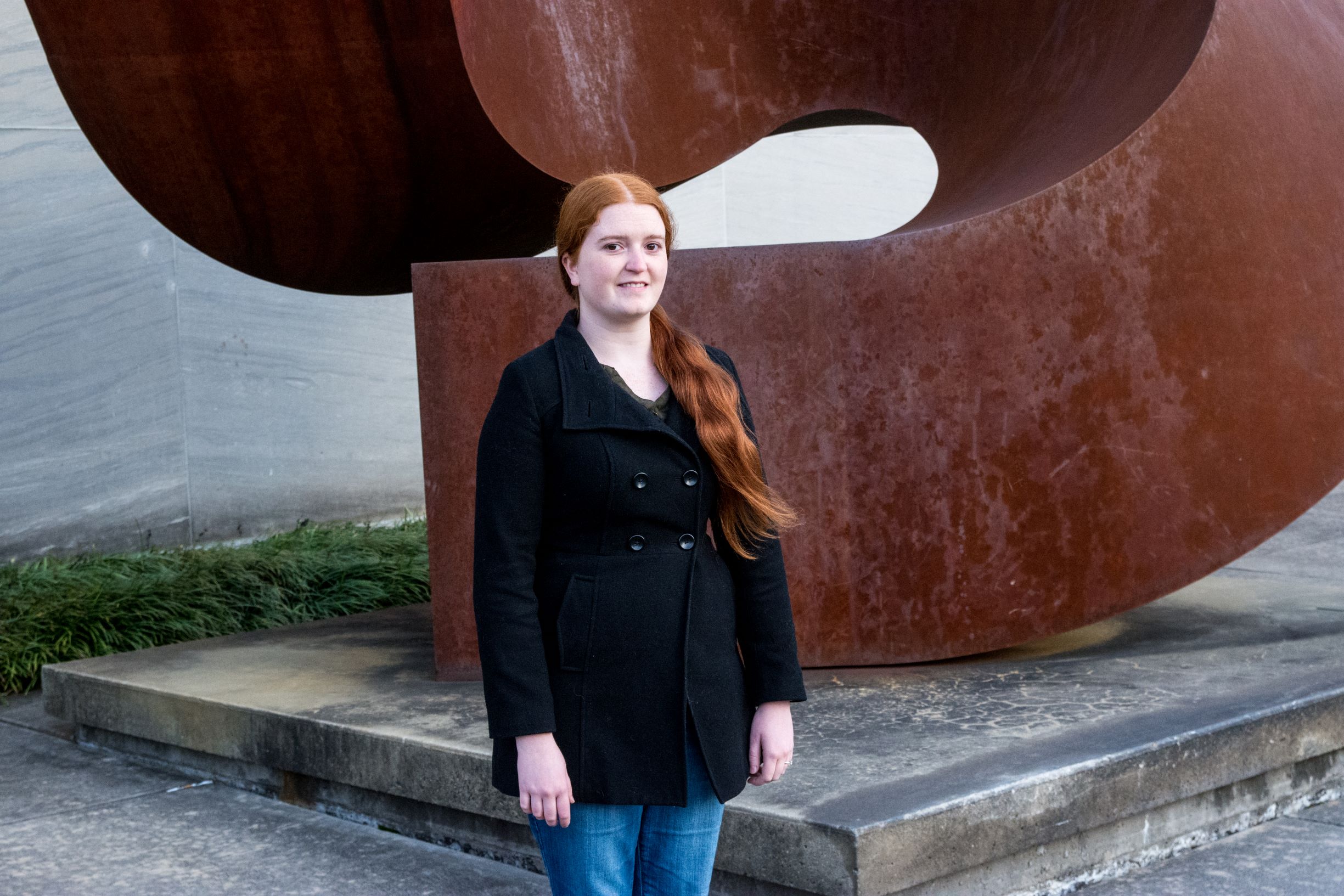 Expiration Date:
Sunday, February 20, 0000