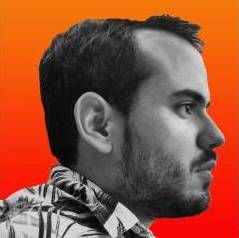 Jamie Saxon, Office of Communications
September 21, 2022
Twelve scholars from disciplines spanning engineering, the sciences, and the social sciences have been named Presidential Postdoctoral Research Fellows at Princeton. 
Rodolfo Brandão joins the Department of Mechanical and Aerospace Engineering, with a research focus on the theoretical modeling of physical phenomena, especially those involving fluid dynamics and wave phenomena. Brandão holds a Ph.D. in mathematics from Imperial College London and an M.Sc. and B.Sc. in physics from Federal University of Pernambuco. He is advised by Howard Stone, the Donald R. Dixon '69 and Elizabeth W. Dixon Professor of Mechanical and Aerospace Engineering and department chair.
Presidential Postdoctoral Research Fellows are poised to become leaders in their fields, said Dean of the Faculty Gene Jarrett, who called the fellows program "an outstanding demonstration of Princeton's ability to attract the most promising researchers from all sectors of society and all parts of the world."
The Presidential Postdoctoral Research Fellows program is intended to recognize and support outstanding scholars who have been historically and are presently underrepresented in the academy or in certain disciplines. Financial support is provided for up to two years at full salary.