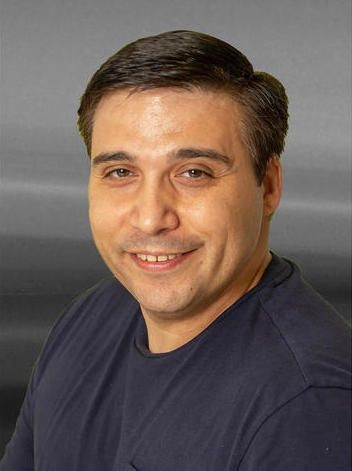 Wright Seneres, Princeton Entrepreneurship Council
September 26, 2022
Maksim Mezhericher, research scholar in the department of mechanical and aerospace engineering, has been selected, along with four other researchers, for the new START Entrepreneurs program at Princeton. 
This program is part academic fellowship and part startup accelerator. START Entrepreneurs will conduct academic research with faculty on campus and receive entrepreneurship education and mentorship while building fundable, early-stage ventures based on their research. 
The START program was conceived by the Office of the Dean for Research as a major initiative of its diversity, equity and inclusion action plan launched in academic year 2021-22. 
"The START program reflects the inclusive nature of academic entrepreneurship at Princeton," said Vice Dean for Innovation Craig B. Arnold, the Susan Dod Brown Professor of Mechanical and Aerospace Engineering. "We have a tremendous inaugural cohort of START fellows with a great diversity of interests and strengths. I am excited to see them leverage the entrepreneurial education, training, mentorship and funding that Princeton is providing them through the Princeton Entrepreneurship Council."
Needed now more than ever: shelf-stable, room temperature vaccine and drug storage
The Covid-19 pandemic brought to light a pervasive problem for manufacturing and distributing life-saving drugs and vaccines: many liquid vaccines like those against the SARS-CoV-2 virus and others require sophisticated and expensive "cold supply chain" transportation and storage. Disruptions in the cold chain have led to the wasting of vaccines and pharmaceuticals and reduced quality and safety of drugs, factors that are estimated by the United Nations Environment Program to cost billions of dollars each year.
With innovative liquid atomization and drying technology developed by Maksim Mezhericher and Howard A. Stone, Donald R. Dixon '69 and Elizabeth W. Dixon Professor of Mechanical and Aerospace Engineering, these liquids can be rapidly dehydrated at room temperature, eliminating the need for the cold chain and enabling more equitable distribution of vital medicines.
During the first phase of the START program, Mezhericher plans to develop and test a new, scalable system to implement this rapid, room-temperature dehydration technology. This system can be incorporated into existing pharmaceutical development laboratories or into the supply chain between a manufacturer and a distribution hub. During the second phase, Mezhericher will focus on refining the technology's value proposition and attracting additional partnerships and investment. 
Mezhericher received his M.Sc. and B.Sc. in thermal and nuclear energy engineering from Odessa National Polytechnic University, Ukraine, and his Ph.D. from Ben-Gurion University of the Negev, Israel. He was a Visiting Research Scholar at Princeton from 2016 to 2018, jointly appointed in Prof. Stone's Complex Fluids Lab and Prof. Yiguang Ju's Advanced Combustion and Propulsion Lab. Since then, he has continued in the department as an Associate Research Scholar and currently as a Research Scholar.
Read the full story from the Princeton Entrepreneurship Council.