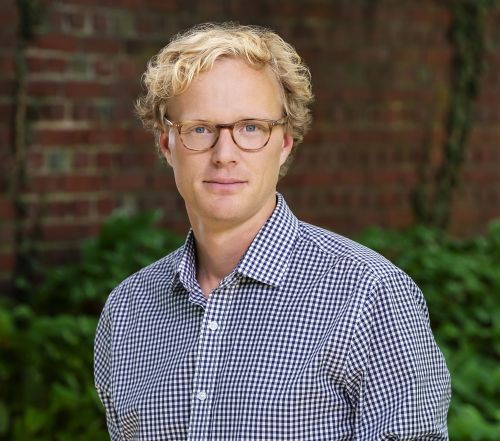 The Gordon and Betty Moore Foundation has awarded Marcus Hultmark, professor of mechanical and aerospace engineering, an Experimental Physics Investigators Initiative award.
Hultmark's research focuses primarily on turbulent flows, which are chaotic motions in fluid. The Moore Foundation award will support Hultmark's research using a unique new facility that will be housed on Princeton's Forrestal Campus. The Eric and Wendy Schmidt Transformative Technology Fund provided initial funding for the facility.
The Moore Foundation award supports tenured, mid-career faculty doing experimental work in physics. Hultmark is one of sixteen researchers from across the United States to receive the award, which will provide a total of $1,250,000 over the next five years.
Hultmark will use the new facility to study stably stratified turbulent boundary layers, which occur when turbulent flows are affected by buoyancy forces. This happens under ice sheets, where frozen fresh water sits above salt water, or in the lower atmosphere where warmer air sits above colder air. These kinds of flows are poorly understood, partly because they are very challenging to test in a laboratory due to their unique combination of high inertia and buoyancy. "You can't replicate these conditions in a conventional wind tunnel," said Hultmark.
Made of 70 tons of steel, the new facility — which is arriving soon — will enable Hultmark and his team to study turbulent boundary layers under the relevant conditions for the first time. Understanding more about these flow layers has implications for climate studies and the accuracy of weather prediction models. But since these kinds of flow boundaries exist all around us, Hultmark said, there are many possible engineering applications.
After completing an M.Sc. degree from Chalmers University in Sweden in 2007, Hultmark received his Ph.D. in mechanical and aerospace engineering from Princeton in 2011 and joined the faculty in 2012. He is associated faculty in the Andlinger Center for Energy and the Environment, the department of civil and environmental engineering, and the Princeton Institute of Materials. His work has received the Air Force Young Investigator award, the Nobuhide Kasagi Award, and a National Science Foundation Early CAREER Award.