Conversations with National Laboratories webinar
Description:
Conversations with National Laboratories is a series of webinars with prominent researchers, who will talk and answer questions about their career paths, research, and recent trends at the National Labs. Each talk will be followed by a 30-min Q&A session. You can submit your questions to the speaker before the webinar at j.mikhailova@princeton.edu.
Our first conversation is with Dr. Paul Miller, an alumnus of the MAE Department currently working at Lawrence Livermore National Laboratory (LLNL). 
Date/time: July 1st at 12pm
Location: Zoom meeting, Webinar Registration
Speaker: Paul Miller, LLNL
Abstract: From Princeton and subsequently to California and working at LLNL, my path to working at a national laboratory seemed in the moment like a sequence of unfolding chance events. However, my satisfaction with the outcome suggests underlying factors may have been in play. I will provide a perspective on that, then focus on discussing opportunities within LLNL, starting with some fundamental qualities of the organization that my coworkers and I value so much. I will discuss our planetary-defense (asteroid-deflection) project, using it as an example of the wide variety of work that is conducted at the Lab.
Register for a Zoom meeting:
Event Image: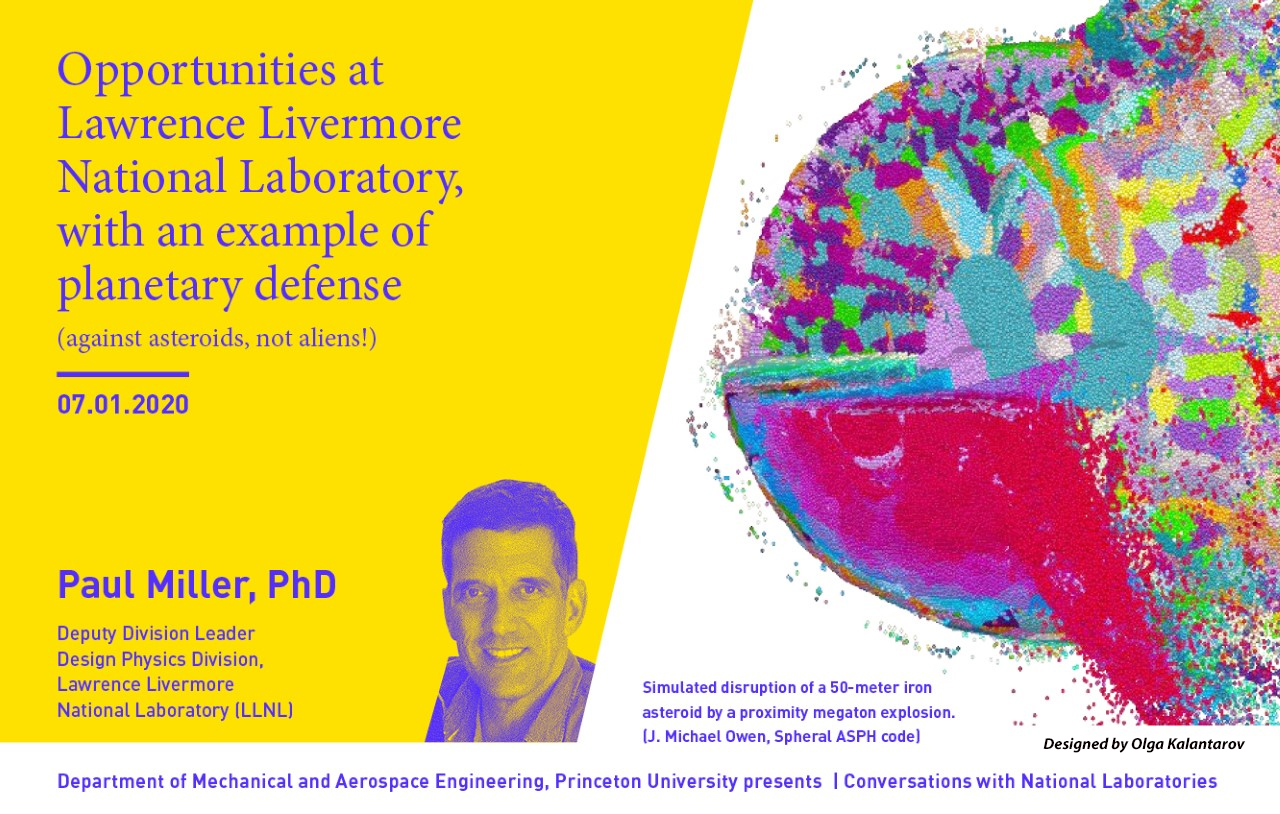 Date/Time:
Wednesday, July 1, 2020 - 12:00pm