Robert Jahn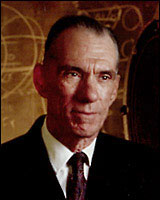 Title/Position
Professor of Aerospace Science
Dean, Emeritus
Short Bio
Professor Jahn is Dean Emeritus of the School of Engineering and Applied Science. He is a Fellow of the American Physical Society and of the American Institute of Aeronautics and Astronautics, and has been chairman of the AIAA Electric Propulsion Technical Committee, associate editor of the AIAA Journal, and a member of the NASA Space Science and Technology Advisory Committee. He is vice President of the Society for Scientific Exploration and Chairman of the Board of the International Consciousness Research Laboratories consortium. He has been a long-term member of the Board of Directors of Hercules, Inc. and chairman of its Technology Committee, and a member and chairman of the Board of Trustees of Associated Universities, Inc. He has received the Medal for Outstanding Achievement in Electric Propulsion, the Curtis W. McGraw Research Award of the American Society of Engineering Education, the Edgar Mitchell Award for Noetic Achievement, and an honorary Doctor of Science degree from Andhra University.
Selected Publications
(with B.J. Dunne) "Change the Rules!" (2008). J. Scientific Exploration, 22, No. 2, pp. 193–213.

"EXPLORE: The Journal of Science and Healing" (2007). SPECIAL ISSUE: The Pertinence of the Princeton Engineering Anomalies Research (PEAR) Laboratory to the Pursuit of Global Health. May/June, 3, No. 3 (and extensive bibliography therein).

(with B.J. Dunne) "The PEAR Proposition" (2005). J. Scientific Exploration, 19, No. 2, pp. 195–246 (and extensive bibliography therein).

(with B.J. Dunne) "Endophysical Models Based on Empirical Data" (2005). R. Buccheri, A. Elitzur, M. Saniga, eds., Endophysics, Time, Quantum and the Subjective: Proceedings of the ZiF Interdisciplinary Research Workshop, Bielefeld, Germany, 17–22 Januar

(with B.J. Dunne) "Consciousness, Information, and Living Systems" (2005). Cellular & Molecular Biology, 51, pp. 703–714.